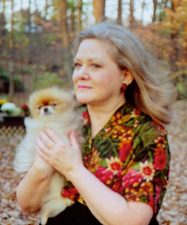 Barbara specializes in communication with Spirit to bring healing and answers to compelling questions. She's especially gifted in following the thread of someone's energy to gain access to greater information and wisdom around the client's greatest issues and questions for far-reaching impact. Coaching people in meditation using the Violet Flame is one of her specialties. It is contoured to each person's needs.
Healing takes many forms and it applies to all areas of one's life: body, mind, and spirit. As a healing facilitator Barbara helps to supply energy that each being can use as he/she chooses for his/her own healing. This also applies to animals who are very receptive to receiving healing energy with less layers to penetrate in order to utilize its benefits.
Barbara's work has been featured on NBC 25 News.
Barbara is also a Reiki Master.
Before 1994 Barbara worked as a teacher and a writer.
Barbara Brown
301-865-0507